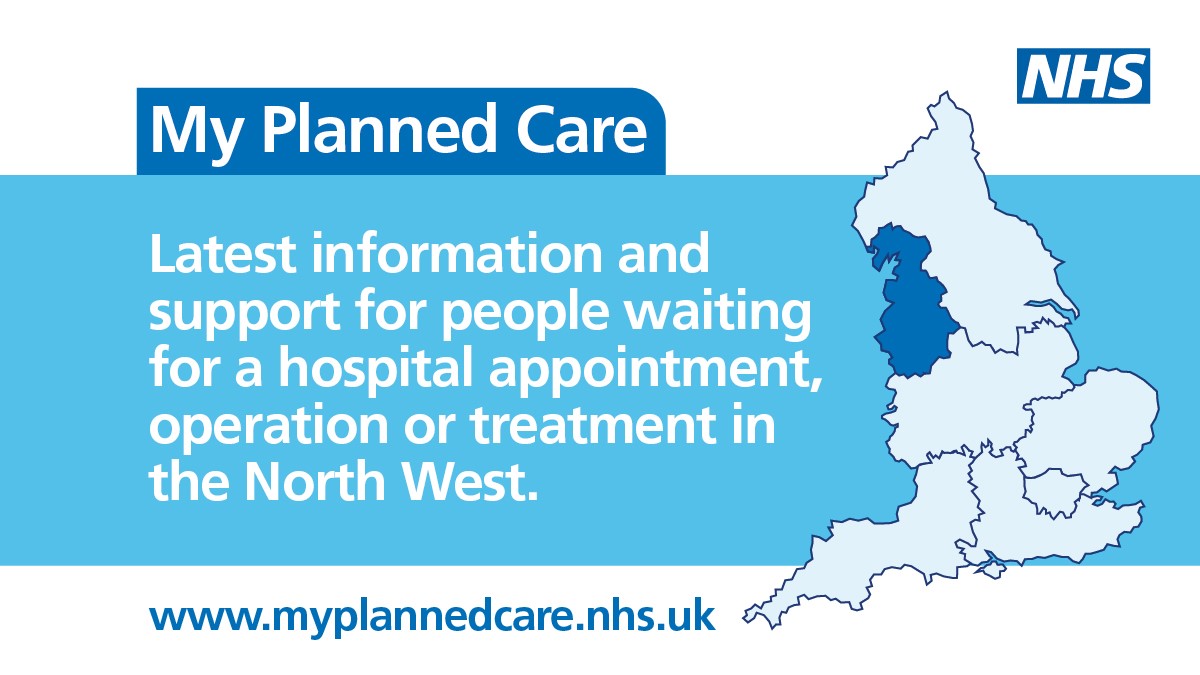 If you are waiting for a hospital appointment, operation or treatment you are able to access the national NHS My Planned Care website.
The Mersey and West Lancashire Teaching Hospitals my planned care website page gives you direct access to the latest average waiting times at Mersey and West Lancashire Teaching Hospitals NHS Trust
We would encourage you to take a look at the waiting times to see an average waiting time for any elective procedures you are waiting for in a particular speciality.
Updated weekly, the site is easy to use and is available to everyone, so carers, friends, relatives, and your supporting healthcare teams can also access this information.
Please be aware that none of these wait times are for patients who are undergoing diagnosis or treatments for cancer.
The times offer an overall average per specialism and do not reflect an absolute wait time for your given appointment or procedure. Specific times will be shared with you via your consultant and booking team when you receive an appointment.
As well as waiting times you can also find helpful details about how to manage your pain, mental health, keeping healthy and accessing financial help and other local support whilst you wait. It can also help you to prepare for your appointment/operation, including how to make a plan for your care and treatment alongside your healthcare professional.
To find out more about the NHS My Planned Care website watch this video.